Silent Pulley System cable organizer
Play without wire worries
No more worries about tripping or getting the cord wrapped around. You can bend, stand straight, and move faster than you think.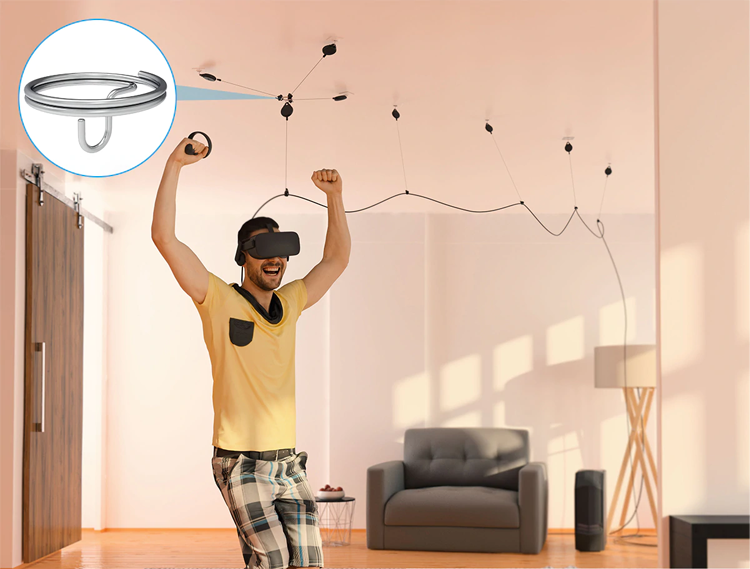 New Project
The 360 ​​degree retractable rubber pulley system can be adjusted by the weight of the cable system.
Quiet design
With noise suppressor, no noise not to disturb, giving you a better VR experience.
Easy to use
They are easy and quick to assemble. The strong adhesive holds the hooks well and can easily bear the weight of the cable system.
Two ways to install on the ceiling
You can use screw hooks, or adhesive stickers.
Kit composition:
6x silent cables,
8x adhesive hooks
6x screws with anchors + screws